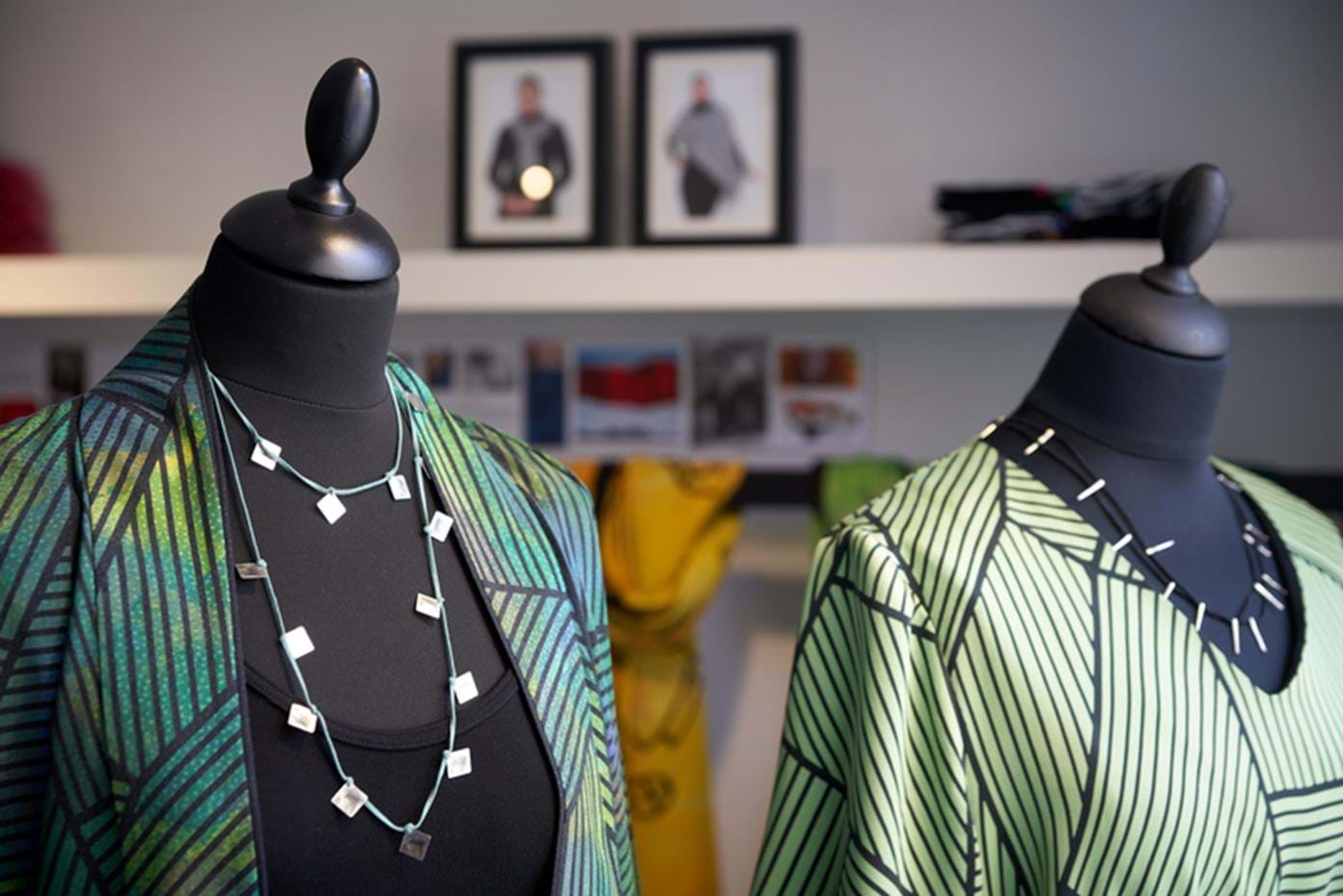 BENTE HAMMER
- BORNHOLM CRAFTS 1987-2022
THE HISTORY OF A BORNHOLM BRAND,
FASHION THROUGH GENERATIONS AND COLORFUL DESIGNS
This is the history of a Bornholm crafts company from 1980s up until today.
The exhibition shows how fashion and aesthetics have changed throughout the years, and how textile designer Bente Hammer has brought Bornholm crafts to the international scene.
As a part of the exhibition we will display Bente Hammer's well-known kimonos and silk print.
Curated by: Bente Hammer, Barbara Fremuth Clemmesen, and Jakob Seerup.
Exhibition structures: Michael Andersen.
The exhibition 'Bente Hammer - Bornholm crafts 1987-2022' is open from April 11th to October 31st 2022.