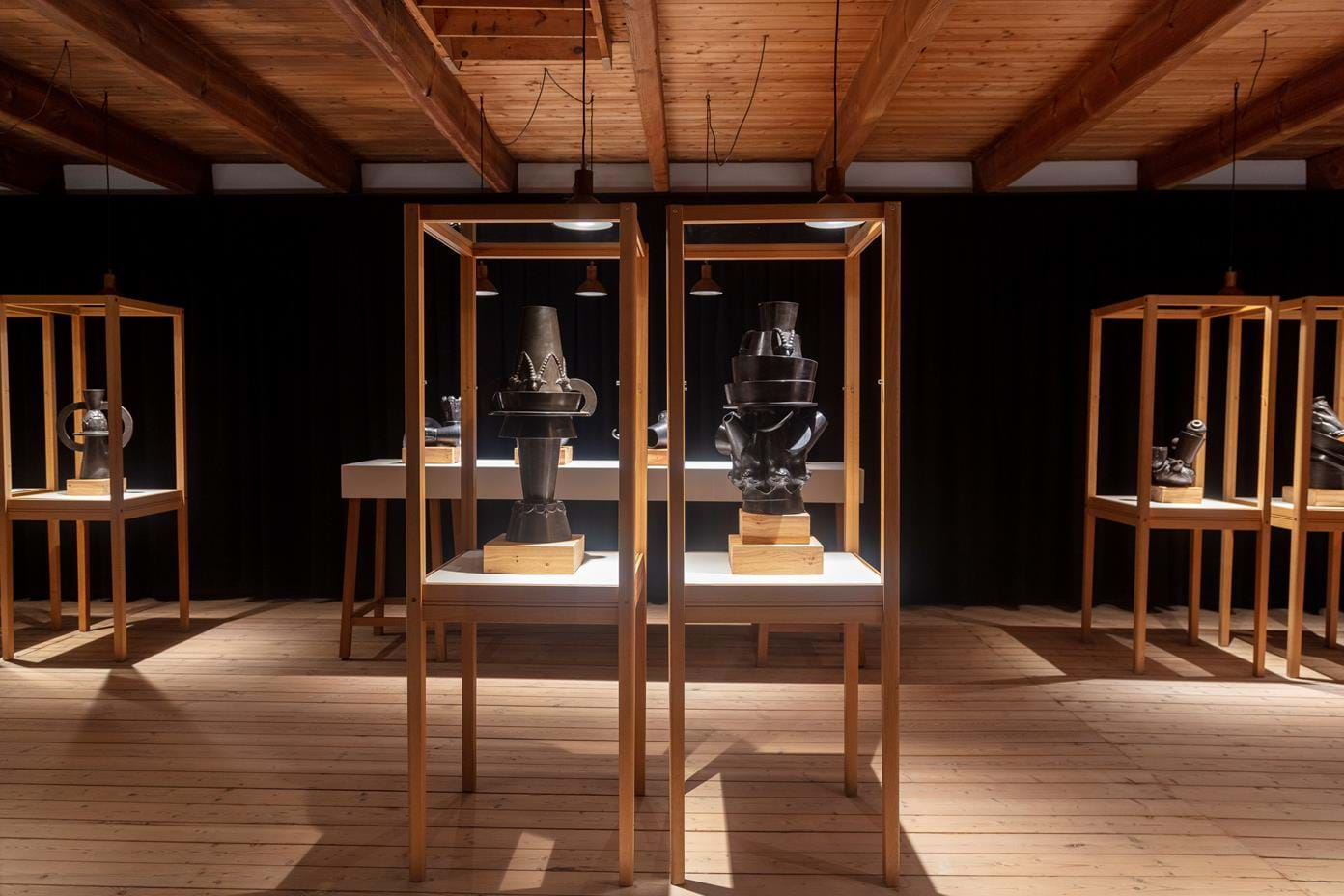 GEERTSEN VS. HJORTH
- A TRANSHISTORICAL EXHIBITION 1898 - 2021
April 21st - December 21st 2021
This year's exhibition is the result from a collaboration between Michael Geertsen and Hjorths Fabrik. The audience is guided through a transhistorical journey between Hans Hjorth (1878 - 1966) and Michael Geertsen's (1966-) and their common fascination with the mythical and supernatural.
By studying the work of Hjorth, Geertsen points out that previous reproductions and portraits of e.g. bats, trolls, runes and the ancient sagas have similarities with the themes of interest of our time. This is seen in series such as Games of Thrones and the Vikings' great popularity, Geertsen says.
Michael Geertsen has been working at Hjorts Fabrik since 2020 as an artist in residence. During his stay at Hjorths, his work has taking technical and artistic inspiration from the surroundings. The influence from Hjorths is also noticable in the 'collaboration' with Hans Hjorth.
By combining Hans Hjorth's original forms and Geertsen's wheel thrown elements, the two artists merge and new interpretations of Hans Hjorth's characteristic black ceramics arise.
Michael Geertsen calls it 'bastard shapes', which partly show a cultural collapse, partly pay homage to technique and artistic craftsmanship.
Watch TV2/Bornholm's documentary about Michael Geertsen: Keramikerne - Michael Geertsen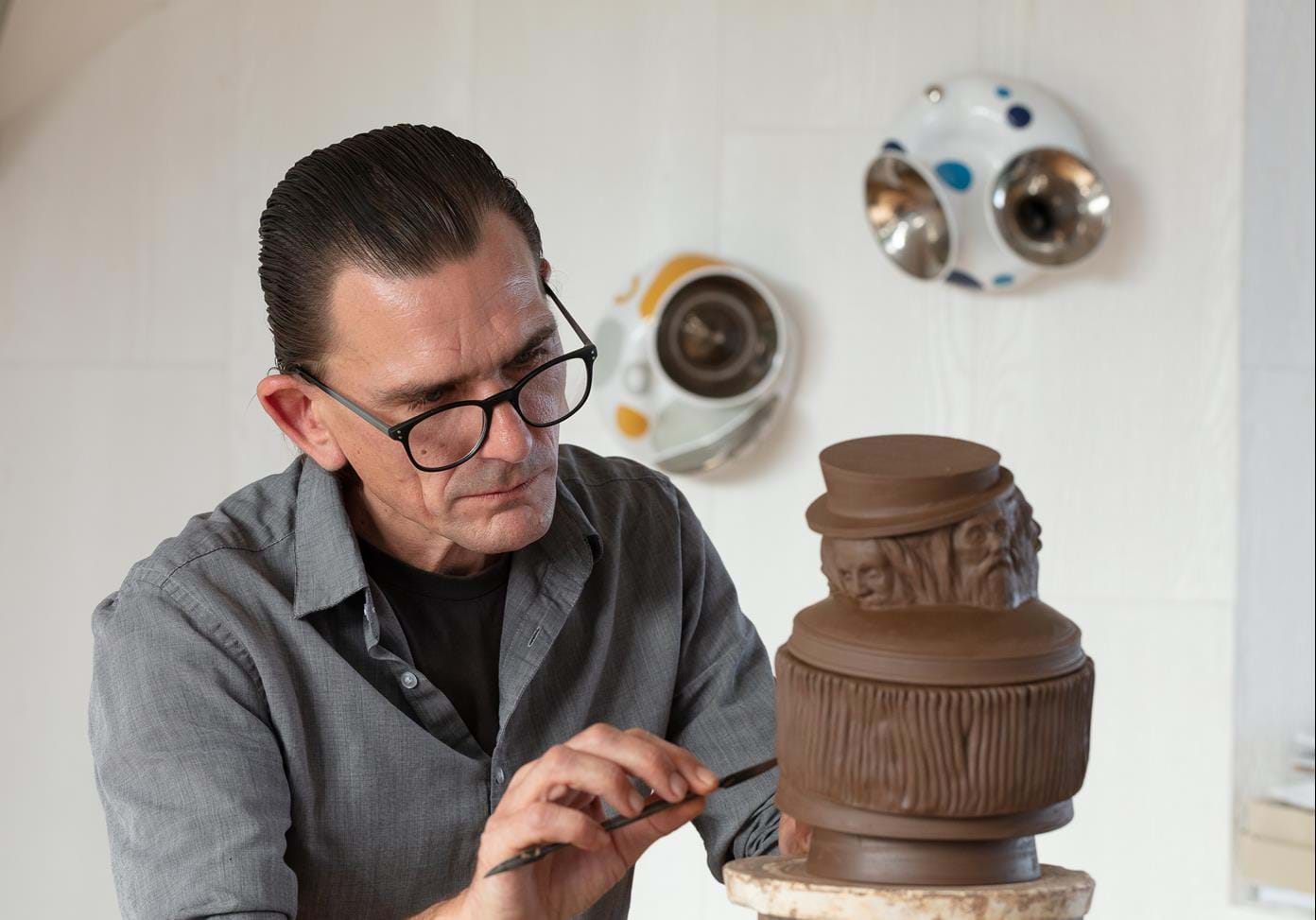 "To travel back and meet Hans Hjorth in his youth has made me consider whether the modern and simple design that is acknowledged today is in fact a market-driven and calculus-oriented direction, more than an ideological and passionated desire to tell funny and interesting stories and to do one's absolute best. "
- Michael Geertsen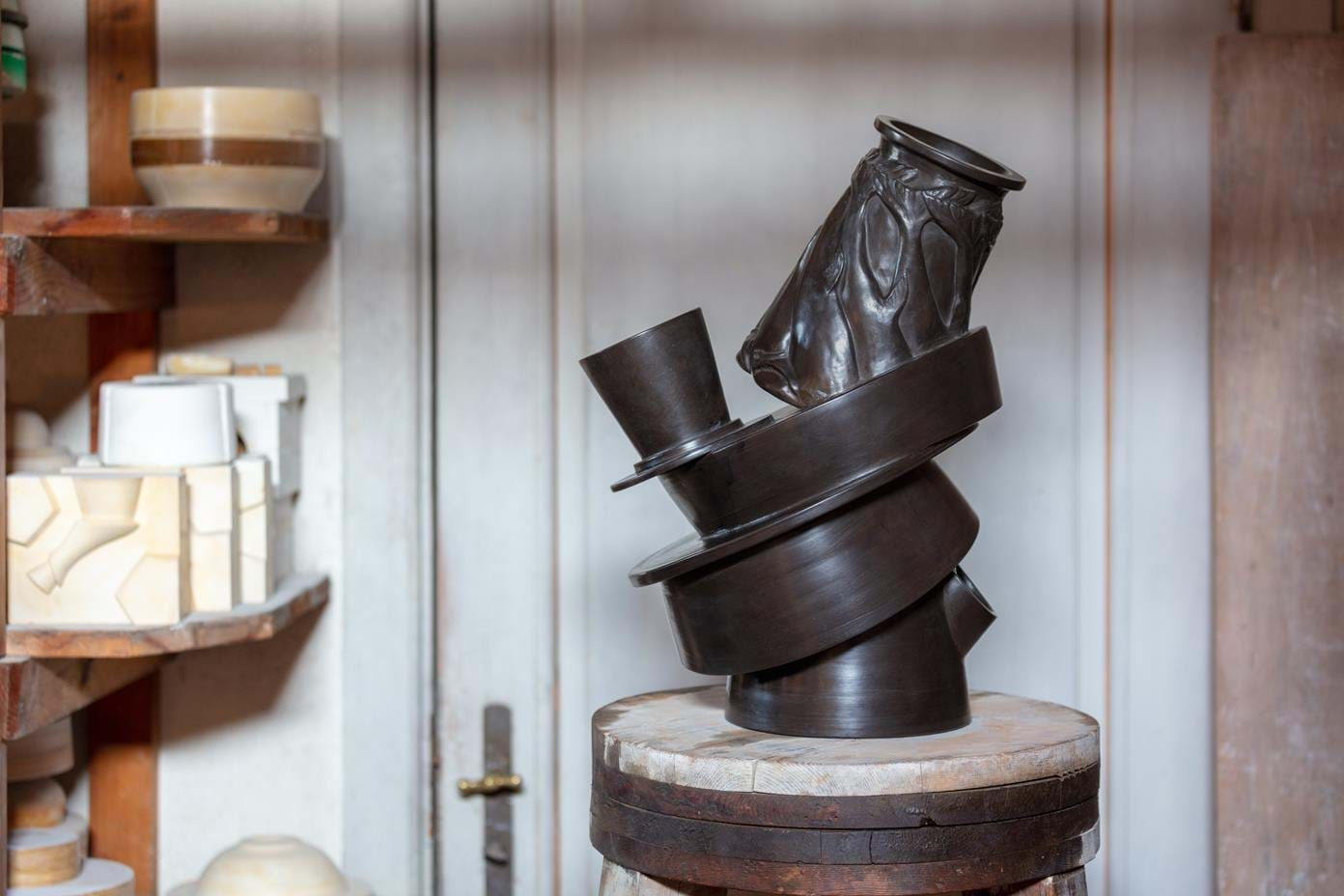 "First and foremost, Michael is deeply concerned with quality, and here he roughly looks at three spheres that should be united in the work: the technical quality, the art historical depth and understanding, and the artistic idea.
The idea and approach to his works unites in a strange and marvelous way in the exhibition. Here two technically demanding techniques, two symbolic worldviews and two mindsets are united across the twentieth century. "
- Jacob Bjerring-Hansen, Director of Bornholm Museum