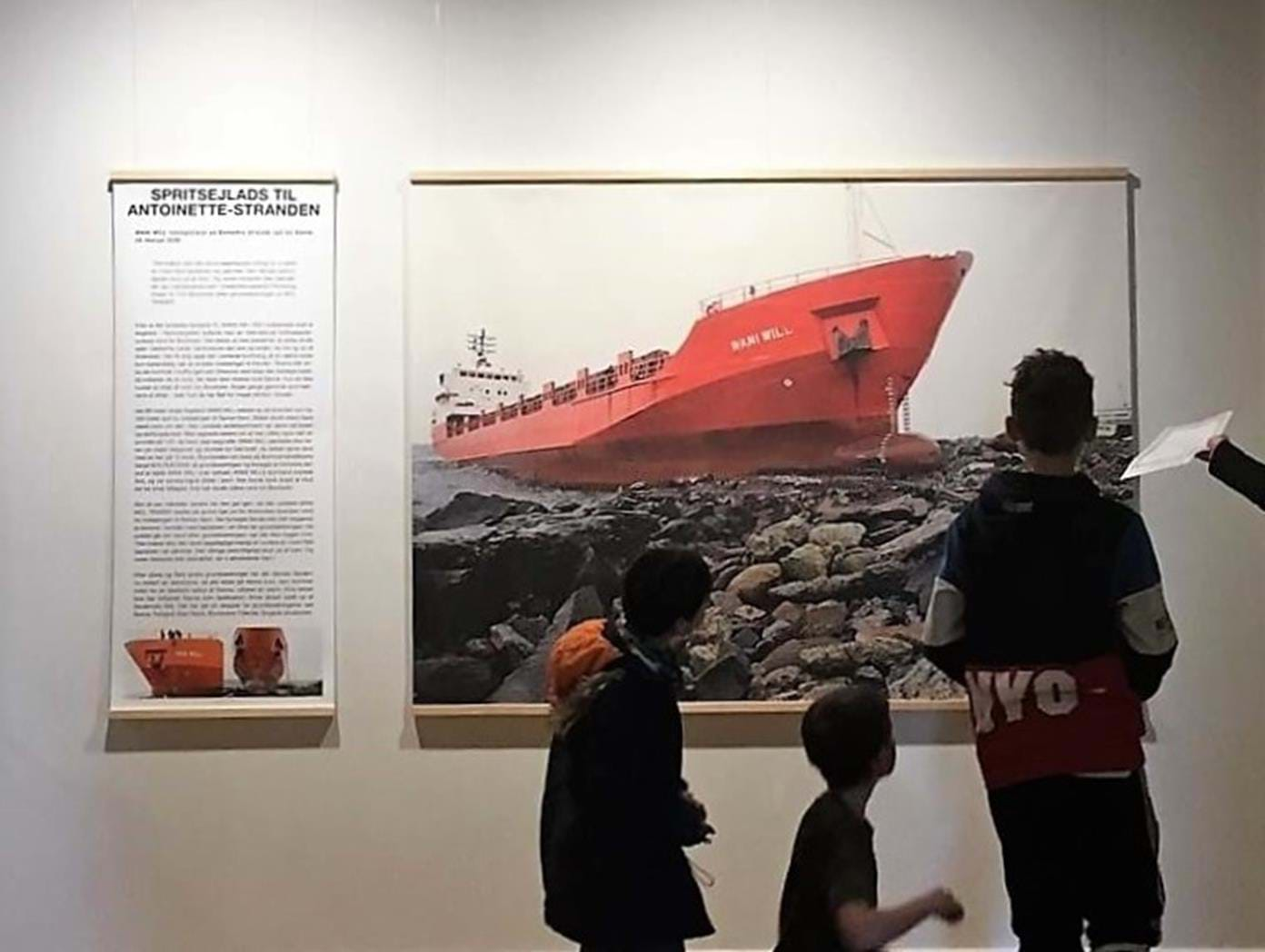 Shipwreck - Photo exhibition
SHIPWRECK – FRIGHTENING AND FACINATING
The Cultural Museum of Bornholm has a comprehensive collection of photos of shipwrecks.
For this exhibition we have chosen some of the most fascinating photos along with some of the most exciting stories behind. Shipwrecks are facinating, yet tragic when human lives are at stake and the rescue operations can be very difficult and dangerous. The rescuers have put their lives at risk to rescue distressed sailors. Some of them could be rescued, while others suffered drowning in the stormy sea.
It was commonly known that the fishermen at Bornholm did not want to learn how to swim. The reason behind; it was easier to suffer the drowning death, if you were not able to fight against it.
It was the fishermen's tough reality, and it gives a greater understanding of the deep respect the fishermen had to the sea. The sea was a fisherman's livelihood and whole life - but the sea could also be the end of it, and where his destiny was decided.
Experience the photos of shipwrecks around the coastline of Bornholm, and the stories behind.